Which PPC channel is best for your business?
Technically, there's a swathe of platforms that fall under the 'PPC' umbrella, but in this post we'll focus on the two most recognisable platforms that eCommerce marketers deal with daily: Facebook and Google Ads (text, display and shopping).
It's likely that you're already using these platforms in conjunction with each other, but the goals and functionalities are quite different across both. Only by understanding what sets them apart, can you adopt winning strategies to get the best return on your advertising spend.
Here's what you should factor in when choosing the best PPC platform for your needs:
1. Your business model:
Within eCommerce there are multiple business models: B2B, B2C, C2C and C2B. We'll focus on the two most common types: B2B and B2C.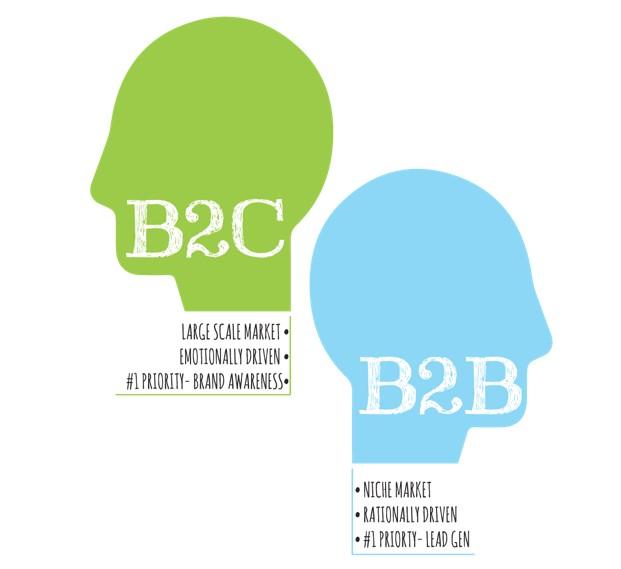 If you're B2C: Most B2C businesses such as retailers operate on a simple equation- more visitors means more money. Driving traffic to your site and then ensuring that traffic has high purchasing intent are the two key goals at play here. So if you're reaching out to consumers looking for an immediate sale or lead, Google Ads would be your best bet.

If you're B2B : Given that B2B is more relationship-focused, on-the-spot conversions and high web traffic volumes just aren't feasible PPC goals for B2B. While Google Ads can be good for lead generation, it can also be costlier than Facebook Ads. If your goal in B2B is to get more quality leads, Facebook Ads could be a more effective tool - it has better custom targeting options and a variety of Ad objectives that connects you to audiences during every stage of their journey from awareness to purchase.
2. Your customer acquisition model and budget:
First and foremost, you should know what you're trying to accomplish with your ads based on your business model and the resources you have available. To understand which is best for your budget, you'll need to think about your average product price point, customer acquisition cost, business goals etc.
Here are just some of the questions you should consider:
Does your business have a broad focus or are you in a niche market?

What is the hierarchy of your goals?

What is your product margin going to be? Are you selling a product worth hundreds of dollars($$$)? Or just a few dollars($)?

Can you forecast how much profit you'll make from Ads?

Are you looking for more loyal customers (retention) or just brand awareness and acquisition?

If the return on investment(ROI) is not that great but still looking for some valid leads, Facebook is the right one for your business.
Our recommendation: past research has shown that Facebook Ads are cheaper to run than Google Ads by up to 88%. If your business is budget-conscious or has a lower profit margin on products, you should 1) keep your Google Ads meticulously managed or 2) focus more effort on Facebook Ads for both clicks and conversions.
3. Your key audience/customer insights
Once you are clear on the type of business and what are your goals, it's time to dive deep with your audience. This is a crucial step - if you get this right, you're well on the path to success.
To understand your customers, you'll need buyer personas, demographic and psychographic data. You'll also need your website analytics to understand how your customers like to research purchases.
Choose Google Ads for:
Keyword targeting - If you know the popular search queries related to your business (if not, you need to do keyword research), you'll want to target people who are specifically searching for these queries.

Location targeting - Running campaigns that need to target audiences in specific locations only.

Demographic targeting - If you need to target audiences of a certain gender, age, parental status & income.

Device targeting - If you need to target mobile vs desktop etc.
Choose Facebook Ads for:
Behaviour - If you want target customers based on their purchase or browsing behaviour such as prior purchases or device usage.

Custom or Lookalike audiences - Target customers with similar interests as your current customers to reach a whole new pool of like-minded leads.
4. Your end goal based on the customer flywheel and journey:
Are you targeting customers during their awareness, consideration or conversion phases?
If you're looking to target users who are ready to purchase, then Google Ads is the best choice (as previously mentioned). But if you're just looking for brand awareness or furthering a customer along their consideration journey, Facebook can help you target people with a potential need for your product.
Ultimately, there can be great results when you combine both. Here's an interesting fact: advertising on Facebook can lead to a 34% increase in brand searches on Google.
Let's say you want to promote a new seasonal range of products. You can run Facebook Ads to reach a cold but relevant audience based on custom targeting, which then drives more people to search for your brand on Google. And when they do? Surprise - you have a PPC ad with a messaging that is matched to your Facebook ad, and the user clicks through.
In scenarios like these, both channels go hand in hand perfectly to meet your customer at different stages of their journey.
Another thing to consider is that Facebook helps in gaining your brand more popularity within a shorter time frame. If you want to promote an event that has strictly timed deadline of a week or so, Facebook is the right choice.
"Build your brand with Facebook and close it with Google."
Ultimately, the path to a conversion can be convoluted and it's likely that you'll need your Facebook and Google Ads to complement - not compete - with each other in order to succeed.
Advertisers who do this are much more likely to see an improvement in their brand awareness and conversion. From our experience at alphawhale, using both platforms hand-in-hand has helped deliver better return for clients.
Stressing over your PPC campaigns?
Avoid costly mistakes and get in touch with the alphawhale team, and we'll take the guesswork out of your next campaign.