In our interactions with the client side world, something has been made abundantly clear: as an industry, we've got trust issues.
We're talking serious sneaking-a-look-at-text-messages, setting-up-a-secret-dating-profile trust issues. And in our opinion it's got to stop. There are 4 key areas where the trust is broken and 4 commitments we keep to keeping trust alive against the odds.
The value proposition is broken
First, a question: can you sum up your agency's value proposition? That is, what they're delivering you that improves your bottom line? Or are you not so clear on this?
Probably the most disappointing aspect to this agency/client malaise is that in some cases, the agency just isn't delivering value. A lot of times, this extends to being outright misleading. Is it any wonder clients are hesitant to sign on with new agencies or providers?
When agencies make a habit of invoicing with questionable line items for useless services, the value promise chips away.
When agencies outsource crucial development work to overseas cut-rate cowboys, the value promise chips away more.
And when agencies make a habit of doing the bare minimum for their clients, finding ways to lock them into broken solutions and plans without a strategy, the value promise erodes even beyond repair.
How we're fixing it
We're fixing this broken link by offering a clear value promise: Growth. Specifically, to help clients think bigger and grow better through data insights, inbound and digital marketing solutions. How we achieve this depends on the individual needs because we believe no two fish are the same. We're the agency where data meets daring and we're passionate about empowering our clients to take advantage of this.
The communication is broken
If you were in a relationship with someone who didn't tell you where they were, disappeared for days without notice and couldn't talk like a human with you, would you stay? Chances are you'd expect something better.
In business as in life, communication breakdowns can happen to the best of us. But that doesn't minimise the responsibility of digital agencies to implement effective communication practices with their clients.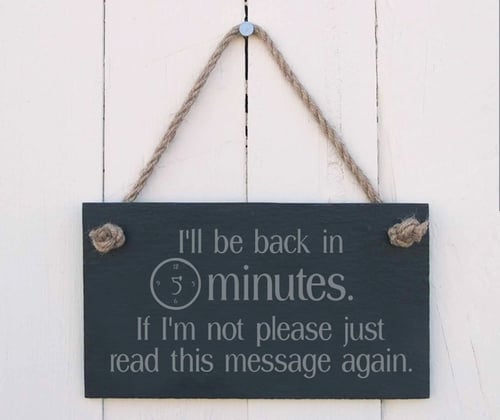 Without stellar communication, the value of the work is lost. Which is why it's so crazy that some agencies neglect this crucial part of business.
What does this neglect look like?
Phone calls that are never returned

Mismatched expectations about scope and delivery

Robotic automated emails or rushed one-line notes

Wondering why you're still waiting (or were they waiting on

you

for something?)

A hodgepodge communication history of email, instant messaging, apps and unrecorded phone conversations.
It's a mess and it shouldn't be like this. It's usually what leads to the agency/client relationship breakdown and it can be difficult to repair.
How we're fixing it
We stand by our promises to keep clients involved as active collaborators at every step of the project. When you work with us, you become part of the pod – a valued member of our community.
Through regular status updates, check-ins and real human connection, we get a sense of your preferred communication style rather that trying to put you in a box. The outcome: clear, dependable communication that keeps us moving ahead.
The project management is broken
There are many moving parts to a successful agency/client working system, which is why effective project management is a must. With the availability of online tools and cloud project management systems you'd think this part would be easy, right? Well that's often not the case.
You could take the best, cleanest, fastest most idiot-proof project management system on the Internet and still wind up in an admin mess. This happens because the systems and strategy aren't strong enough from the outset.
It's not easy to fix and it'll take a team effort to solution a better way forward, but if your agency's project management abilities aren't exceptional, you won't reach your digital marketing goals anytime soon.
How we're fixing it
By putting the time into planning and building a system that sets us up for success. We're agnostic when it comes to tools and solutions – which means we won't tie you down to a way of working that doesn't make sense.
We're also adaptable – regularly reviewing and making adjustments as necessary. We've learnt from the mistakes of less flexible agencies that expect a one-size-fits-all solution to work indefinitely (even though the client is screaming out for something better).
The fun is broken
The fun factor may not seem like an agency deal-breaker at first, but consider this: if a creative or digital agency isn't having a good time working on your project, do you really want them involved?
Fun is the magic ingredient to creative work that tests the boundaries and to unique solutions that make an impact. Don't underestimate it.
How we're bringing it back
We aim to attract the types of clients we connect with and enjoy. We'd prefer a small project with an audacious goal than a big project with a soulless outcome. We celebrate the wins and make the time to smile, laugh and connect. After all, this is an adventure…
Bit by bit, the pod here at alphawhale is working on building the trust of the weary client world. It's no mean feat – but we've found that even in early interactions, something starts to shift and the client feels safe and empowered. We'll keep backing this up with our commitment to growth, sound communication, effective project management and fun.
Trust is something built over time, but it starts with a conversation. To have a conversation about your growth goals, get in touch on 1300 049 130 or shoot your questions through to us here.