So many channels, so little time. With the massive number of channels available to reach your audience, deciding which ones to invest in can be tricky. But with a little planning and foresight, customer acquisition doesn't have to cost you the moon. Here's our guide on how to pick the channels that work for you.
The pressure on any business to be literally everywhere is immense. Advocates of every channel and platform are all shouting from their digital rooftops, telling you how your business is doomed to fail if you're not active on their channel.

There is no question that visibility is essential to attract customers. It follows to reason that the more channels you're on, the more people will see you, right?
According to the Content Marketing Institute, the average marketer is busy pushing out up to eight types of content across six different social networks.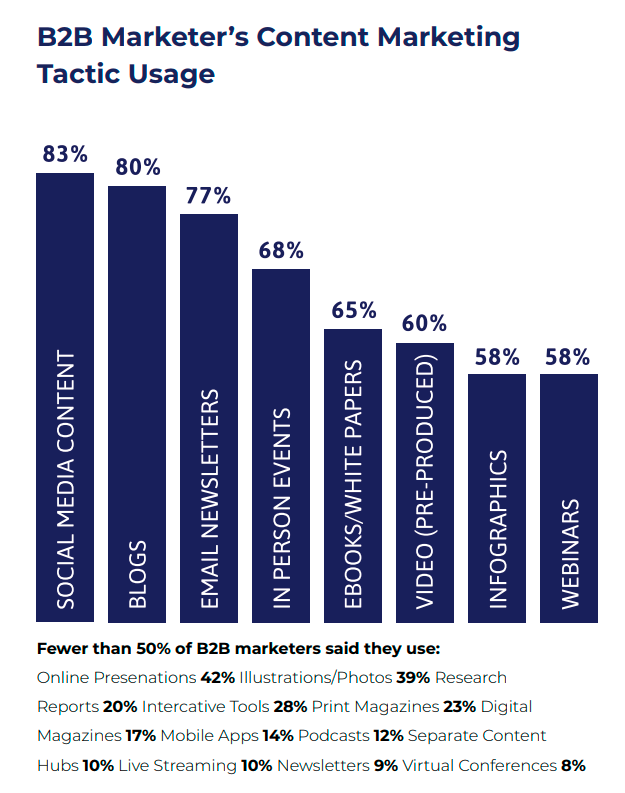 If your brand is already huge, has deep pockets and a content team on board, this approach may work for you. But chances are you don't have that kind of capability. The good news is, you don't need it.
A far better approach is to stick to the basics: pick one or two channels, one audience, and execute on those channels brilliantly. You can always expand to other channels and a wider audience at a later point.
"Jumping in head first and attempting to manage, say, four or five different channels can be overwhelming, and you're unlikely to kill it at any strategy. Even if you're a savvy marketer who knows the ins and outs of the process, you simply can't devote the necessary time to extract the full potential of any single channel." - Neil Patel

By this point, you should know exactly who your audience is and what your brand niche is. The next challenge is to decide on which channel to invest in. You can break down this process of channel planning into a few simple steps:
Step 1 – Know your options
The sheer number of customer acquisition channels out there can be daunting. It's always best to narrow down your options to a handful of proven channels.

This infographic from Leadspace breaks down the most-used channels for customer acquisition.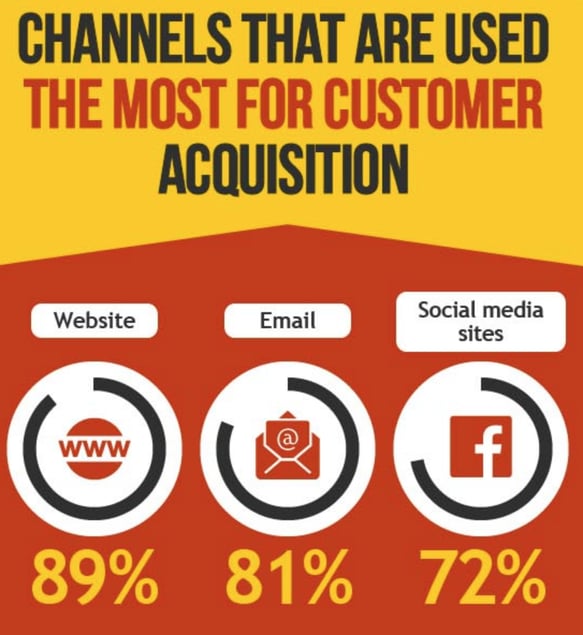 Let's take a more detailed look at the proven channels that we can leverage.

Good old fashioned email marketing
It may not be the sexiest channel out there, but it is one of the most effective. You still have to do some groundwork to identify your audience, build a qualified email list and tailor your messages to their specific needs, but the payoff can be well worth it.


Paid advertising
Google, Facebook and Instagram are proven customer acquisition channels and could be a worthwhile investment. You can gain new customers very rapidly with the right campaigns, but it is also very easy to overspend and burn right through your budget. Just keep a close eye on your ROI and you should be fine.


Word of mouth and referrals
The most powerful endorsement will always come from a friend or associate who has interacted with your brand before and loved the experience. Referral schemes and viral loops are an extension of this concept and can vary greatly in cost, but it's how giants like Airbnb, Uber and Dropbox got started.


Content marketing and SEO
Low cost and surprisingly effective, the only real downside is the upfront effort needed to create content, implement SEO and follow through the long timeframe to see results. Publishing blogs, tutorials, ebooks and free-to-try online tools are proven lead-gen methods that drive traffic and win over potential customers. Consistency and patience are key to making this approach work. You may have to wait for months, possibly even a year, before you get to see the payoff.


Influencer marketing
Once a powerful tool to gain wide visibility very quickly, the area has gotten very cluttered in recent times. It is still a viable channel if done in a clever and original way. It's important to make a distinction between a celebrity endorsement/brand ambassador and influencer. Influencers typically have a much smaller following in a very specific niche, but that following tends to be highly engaged.
The key to successful influencer marketing is to partner with an influencer who has credibility in your target community and being authentic about helping them do what they do best. It worked for brands like Daniel Wellington. Daniel Wellington.
Step 2 – Play to your strengths
Make an honest assessment of your point of difference and what you're offering that your competition is not. Entering a market is a barrier in itself, and entering it without clear differentiation only makes it that much harder. Look for and exploit gaps in the channels your competitors are using.
Step 3 – Keep evolving
In the earlier stages of your business, your growth channels need to concentrate on traction, not scale. Your initial channel plan should go heavy on short-term tactics: you want to get as many customers as you can and as quickly as you can. As your customer acquisition matures, you can shift the balance towards more long-term tactics.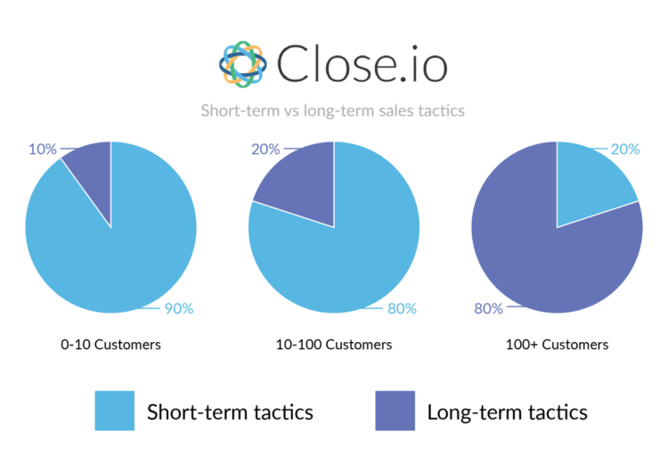 You have to be strategic with your growth plans. Wars are won with information, and regular research and analytics are your most potent tools. They will enable you to make informed decisions that will help you reach your customer acquisition targets. Don't be afraid to drop a campaign if it isn't performing, and keep adapting your spend and your approach. Every channel has its strengths and shortcomings. Your data should give you insights into what your next steps should be. Focus on the basics and you should see your customer acquisition grow to new heights in no time.


We hope you found this little guide insightful and helpful. We love sharing our knowledge of the digital landscape and are always happy to help out a growing business.
Don't be shy; drop in and say hello sometime! - alphawhale